Watch
Human B-Side http://tapastic.com/episode/369 
Watch
VOLUMEN
Watch
REMEMBER SEPTEMBER
Watch
I think I can relate CHRIS TAIT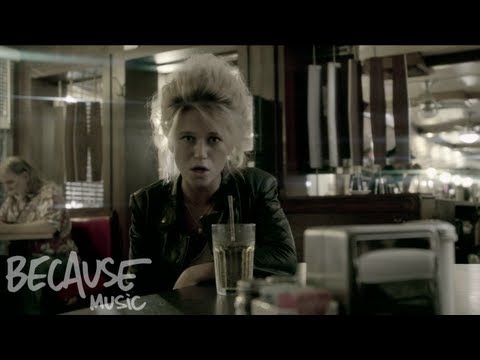 Watch
Ghost Towns EP
Top 10 reasons to sponsor musicians on fanatic.fm
Tap into fans' passion by supporting their favorite musicians Your sponsorship translates into high click-throughs rates and positive impressions There is an integral philanthropic component, which generates more goodwill Low overhead, low risk – You set a budget which is spent only for actual listens fanatic.fm complements and reinforces your existing campaigns The fanatic.fm player spreads...
Watch
Pain, Love & Destiny - Lost (MONTE PITTMAN) http://www.fanatic.fm/montepittman/album/346
Attention: Music Bloggers
We've launched a new program called 'Partner Program'. This will be a great way for music bloggers to monetize traffic on your site while focusing on introducing cool new music. Here is how it works: Create a partner account on fanatic.fm Get approved. Embed our sponsored music player on your site. We pay you when the sponsored music is played on your site. 10% of total...
Introducing June & Katherine
We're very happy to have June & Katherine in our marketing team! http://www.prweb.com/releases/2011/6/prweb8548398.htm Fanatic.fm, the California-based company that earlier this year released its innovative music sponsorship platform, announced the appointment today of Katherine Hollinsworth and June Kinoshita to lead its global marketing and communications operations. The pair have...
Open letter
Dear U2, Hi, my name is Ian Kwon and I'm the co-founder of fanatic.fm, a newly-launched music sponsorship platform. fanatic.fm was recently selected as a finalist at the Rethink Music Business model competition, where Mr. Paul McGuinness spoke as a panelist. (http://rethink-music.com/) I am writing to let you know that fanatic.fm wants to become the exclusive online platform for your upcoming...
Watch
Grammy Award Winning Artist, MYA, released a pre-album on fanatic.fm today! Check it out at http://www.fanatic.fm/mya/album/148
Interview with Hypebot
Had an interview with Hypebot - http://www.hypebot.com/hypebot/2011/03/ian-kwon-on-fanaticfms-platform-to-monetize-music-by-connecting-artists-with-brands-charities.html The key difference that fanatic.fm brings is the concept of "sponsorship". I've been a long time fan of the football team Manchester United, and I still clearly remember all the corporate sponsors that had their logo on the...
fanatic.fm in the press
Recently, fanatic.fm was mentioned in some blog posts.  http://www.hypebot.com/hypebot/2011/02/fanaticfm-connects-bands-with-brands-for-charity.html http://www.soundslikebranding.com/?p=2188 http://www.springwise.com/entertainment/fanaticfm/ http://www.brand-m.biz/band-brand-fanatic_9428.html Check these out!
Watch
Daryl Strodes Compilation sponsored by Samsung Imaging - http://fanatic.fm/darylstrodes/album/53
Analytics for sponsors
As a sponsor, you get a transparent / analytical report on your sponsorship. For instance, you can see the result by campaign, by artist, by time, by location, by platform, etc.
Marketing your upcoming album
fanatic.fm provides the way to start marketing of your upcoming album before the official release. By uploading 'Pre-album', you can showcase sample song(s) and the story of your new album. The best part of pre album is that you have the chance to attract sponsor(s) before your official album is released. Wideband Network just uploaded the first Pre-album on fanatic.fm today. Check...
Fair music listening
While you enjoy music freely on fanatic.fm, your favorite artists get fairly paid from their sponsors. And 5% of the total sponsorship is donated to charities that artists select.
Fans can feedback to the match between bands and...
You can connect with your facebook account to become a fan of certain brands and/or bands After connecting, you can feedback to the match between potential sponsors and the music. Of course, this feedback will play a critical role for bands and brands' sponsorship decision.
Watch
Lovely match between Samsung Imaging photos and Sydney Wayser's music. Samsung's 'Become an imageloger campaign' - http://www.samsungimaging.net/imageloger/
Reading 'Social Entertainment' Report
Found an impressive report from globalwebindex. http://www.slideshare.net/Tomtrendstream/welcome-to-social-entertainment-annual-report-2011
How to: create a campaign on fanatic.fm
Sign up as a sponsor Verify your email: Sponsorship request and other important updates are sent to your email. So email verification is important process in fanatic Edit your profile Create a campaign: Upload your campaign contents and set your budet/campaign period. Please upload creative, emotional contents that can fit with music and express your brand identity. Pay with Paypal...
Music sponsorship in fanatic.fm
Rather than having brands pay for advertising spots on music destination sites, brands set up a pool of funds for a branding campaign and "invite" only those musicians that they feel best portray their brand image. "Invited" musicians have the right to accept or refuse the invitation, and a sponsorship relationship is formed when mutual consent is reached (just like...
Watch
Teddy Bear Museum is sponsoring 'Rock School Bands'! Bears are so cute :)
fanatic.fm for Brands
For the last three weeks, I have blogged about the values that we offer to musicians. Now I will move on to the values for brand sponsors. Create branding contents for social media with music. Music is an easy and natural medium to start communication with people. Appeal emotionally to music fans by saying "We are proud to be a sponsor of your favorite band" Co-promote with...
Pre album
Before you publish an official / new album, you can upload a pre album in fanatic.fm and attract sponsors for your official album. By doing this, musicians can kill two birds with one stone: 1) start marketing of new album even before the album is released, 2) attract financial supporters for a new album.  When an official album is released and the music is played with sponsor's contents,...
5%
Yes, 5%. 5% of the total revenue is donated to charities in fanatic.fm.  How it works: If Apple sponsors Coldplay's next album and Coldplay chooses 'Nothing but nets' for charity partner, for instance, then 5% of the total sponsorship amount from Apple is donated to 'Nothing but nets' under the name of Coldplay. Fans contribute to this by listening to sponsored...
HOW TO: Get sponsorship on fanatic.fm
Sign up as a musician Verify your email: Sponsorship request and other important updates are sent to your email. So email verification is important process in fanatic. Edit your profile Choose your album type (Pre vs. Official): You can attract sponsors even before when you release an official album. Upload pre album - the showcase of your upcoming album- first and get the commitment...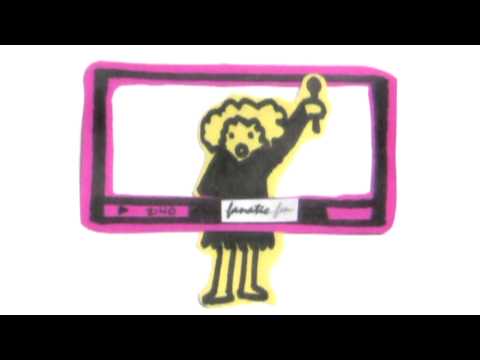 Empowering the future of Cambodia
The Cambodian Kids Foundation is a not for profit organisation and a registered Cambodian NGO. Our foundation aims to educate and empower the people of Cambodia through a number of projects that ensure maximum sustainability and success. In particular our foundation looks to the future and the creation of  a better Cambodia for its people. We believe that in order to change the future for the...
Watch
Like this, musicians and fans can embed fanatic player on their social media and become a publisher of the sponsored music.
We are not..
We are not a music service. We are not an Ad-backed music streaming service. We are not a music branding agency. fanatic.fm is a platform where musicians can publish a new album with sponsorships from brands they select.
Monetizing music streaming
Your music has been played 1 million times in MySpace? Great..But how much did you earn from it? Was it promotional purpose? Then was it really helpful in boosting your revenue in iTunes or CD sales? More and more people enjoy music streaming from web, mobile devices. And more and more artists communicate directly with their fans using social media. What's your plan to cope with these...
Four missions
Fair compensation for musicians Emotional/engaging branding tool for sponsors Social fund-raising for charities Free/fair music listening for fans
Sponsorship request
Sponsorship request in fanatic.fm is more like friendship request in facebook. Musicians can browse sponsors and invite them for your album. Sponsors also can browse musicians and suggest sponsorship. Both have rights to accept or decline. Sponsorship is made only when both agrees. Musicians: You will be approached by different brands for sponsorship and you have freedom to choose amongst...
Revenue split
Musicians: 70% of the total sponsorship revenue less 2.5% (Donation to charities that musicians themselves select) = 67.5% of total revenue fanatic.fm 30% of the total sponsorship revenue less 2.5% of donation (along with musicians) = 27.5% of total revenue Charities get 5% in total (2.5% from musician + 2.5% from fanatic.fm)
Cost Per Music Play (CPMP)
fanatic.fm brings new revenue model for musicians & pricing structure for sponsors: Cost Per Music Play. Musicians can set the value (CPMP) when they publish an album on fanatic.fm. For example, one musician set the value as $0.01 per music play. If her music is played 100,000 times, then her gross revenue will be $1,000 ($0.01 * 100,000). The CPMP for exclusive sponsorship can be higher than...
Publishing your album with sponsorships
fanatic.fm provides an opportunity to showcase your music to diverse brands for sponsorship opportunities. To be qualified for uploading music, you need to have every right necessary for using your music (including musical composition and recording) including but not limited to: Rights necessary for publicly performing your music on the web either independently or as embedded in videos (the...
Watch
French-American multi-instrumentalist and stunning vocalist Sydney Wayser has emerged with her sophomore album The Colorful, a more lighthearted follow-up to 2007's The Silent Parade. Where The Silent Parade leaned towards the dark and melancholic, The Colorful presents a collection of songs decorated with the playfulness of toy instruments while maintaining 22-year-old Wayser's sense of intimate...
Music that changes the world?
What does music do for you?   At fanatic.fm, musicians, brands and fans unite to create music that changes the world. Here's how it works:   A rock band is about to drop their new album online, but they can't find a way to directly monetize music listening. The band doesn't want to charge fans and it definitely doesn't want to sell out to annoying corporations. That's where fanatic.fm comes in....
What is fanatic.fm?
fanatic.fm is a music sponsorship platform where brands and bands can find each other. Musicians publish a new album with sponsorship from brands. No corporate sell-out - musicians take full control over choosing sponsors. Brands sponsor a new album and win the hearts of enthusiastic music fans of the musician. Associating with new album release is a great way to create buzz. Rather than having...